Extrusion is a process which by application of heat and pressure melts resin and pushes it through exactly dimensioned nozzle into continuated shape of: - free film, foil, - film for coating of paper, cardboard, tin, - coating of wires and cables. Extruder is "fed" by PE resin via funnel. Resin goes through opening for feeding into the channel of rotating snail and it pushes itself forward. As it moves, the resin gets heated, melts, mixes and presses into a series of complicated electric forms within the channel. On its way to cylinder, granules must be transformed into homogenic solution. This solution in the end goes through sieve which serves as a filter for materials that can come to the funnel. At the end, the resin is pushed through exactly dimensioned nozzle for certain product where a foil of certain features and dimensions is formed. If it is the case of a foil which waits for the delivery for longer period, then it is packed with all the necessary data and stored into storage for finished products. If it is the case of foil which, after extrusion, goes into further processing by methods of flexography or confectioning, then it is stored on specially designed places for flexography or confectioning.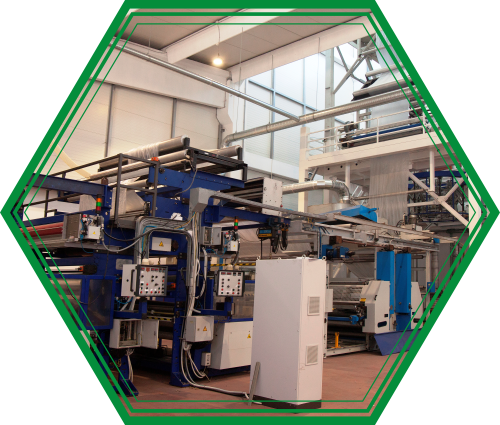 Flexography is a production process in which a prepared foil is printed on. Depending on the request of our client, Variplast has the adequate eqipment which enables 8-colour printing, and together with its trained employees we are ready to offer you any colour shade, from PANTONE scale. Variplast is also in possession of a machine for production of photopolymer clichés. During this process, foils which are printed and wrapped in rolls with certain features are being packed with the necessary documentation and are being delivered to the final customer. Foils which require further processing of confectioning are being stored on exactly specified place until the beginning of the process.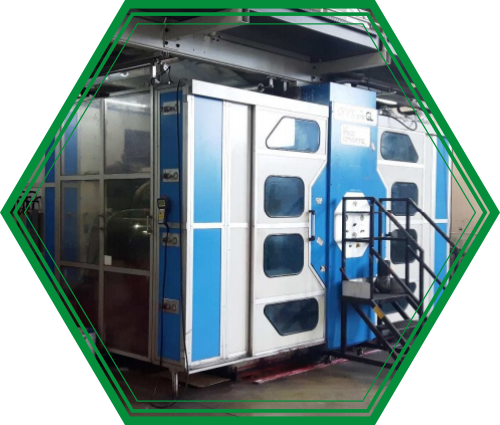 Laminating is a process of laying of transparent foil ('cellophane coating') on already printed samples in order to achieve the shine and resistance to external impacts. Following elements can be combined: paper, aluminium foil, OPP, PET, PE, PA, PP.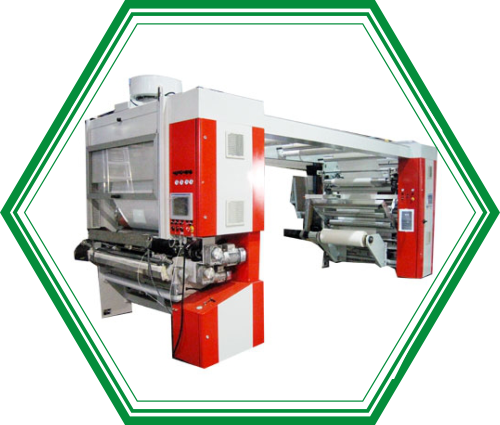 Confectioning is the final process of adaptation. Extruded and printed foil by this process makes the product complete. Depending of the type of product, confectioning is being done on bags with shoulder straps, boutique bags, polypropylene packaging, waste bags, bags for food products, bags for agricultural products, chemical industry and all other bags which are being formed for certain purposes. Confectioning is being done on modern machines which function by methods of welding and polyethylene cutting.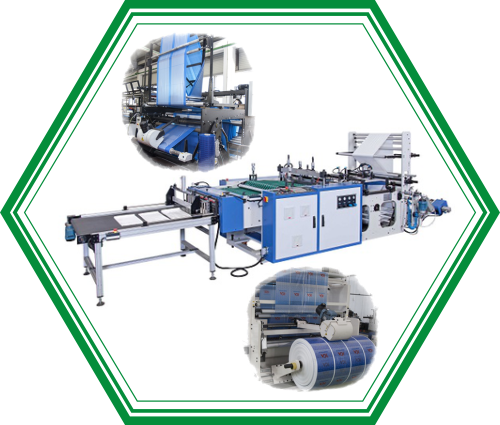 Technological process of Variplast Ltd. is such that by polyethylene processing we get technological waste. Technological waste is separated, sorted and disposed on certain places until processing. Recycling process is done on PE mixers, ground on mills for hard plastics (clods which are formed during the production process) and regranulators which melt mixed waste by heat and pressure into resin which is then pushed through exactly dimeonsined nozzle into newly formed granules which are then reused for the production process. That way, circular process of polyethylene processing is completed. Once the raw material goes through this processing, we have finished products on our stock, which are then delivered to our final customers.